Map and Directions
If you're coming from another location and you are not familiar with the streets on the map below, please contact our office for directions at (404) 477-1589
Buckhead Wellness Center:
Christopher Scoma, DC
3575 Piedmont Road NE
Bldg 15., Suite P-130
Atlanta, Georgia 30305
Located approximately 1/4 mile north of Lenox Rd. on Piedmont Rd., you will experience the majestic beauty of Piedmont Center. Also you will benefit from FREE covered parking, 24 hour live security and expanded office hours.
There are (2) potential parking areas:
On Piedmont Rd., notice the small sign for "driveway A":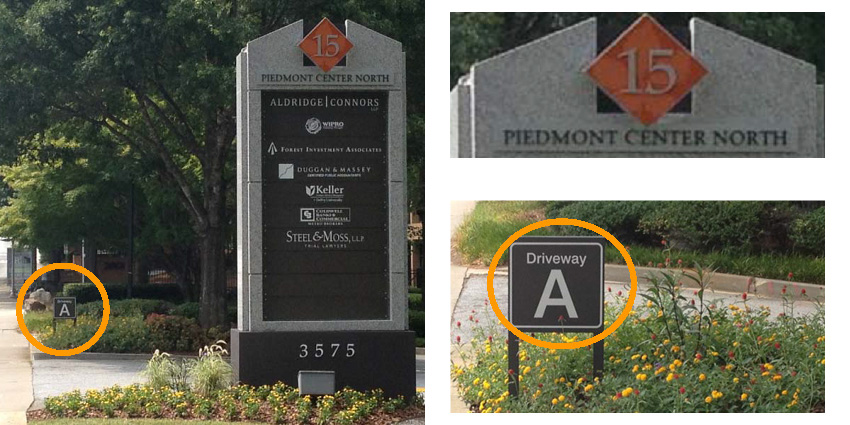 After turning into Driveway A, GO EITHER...
1. Straight, all the way down the driveway to where it ends at undergraound parking. The gate WILL go up for you. This parking is directly under building 15. The lower levels always have spots available, the lower you go. Good news is..no matter what level you park on, the elevator will bring to our floor. Enter the building, go to elevators and press P.
OR...
2. Turn right again immediately, then immediate left turn. You will be facing building 15 which is the tallest building in the left corner. Go across the bridge, and you will see 2 hour Visitor Parking. Enter the buliding, go to the elevators and press P.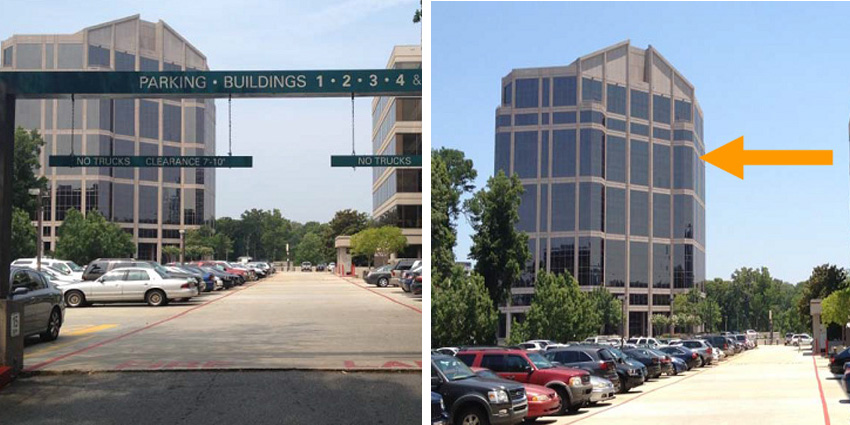 When you exit the elevator on floor P, walk to sitting area and look left. Our office is located just left of the Plaza sitting area.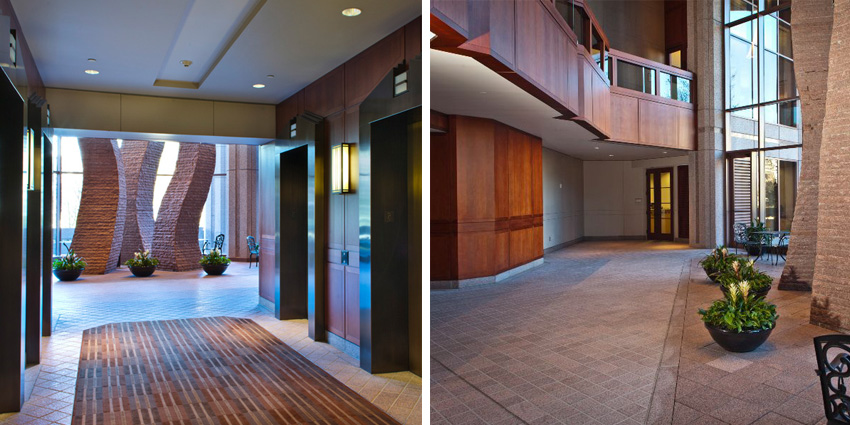 Suite P-130