About Us
Dr. Christopher Scoma is a chiropractor in Atlanta, GA.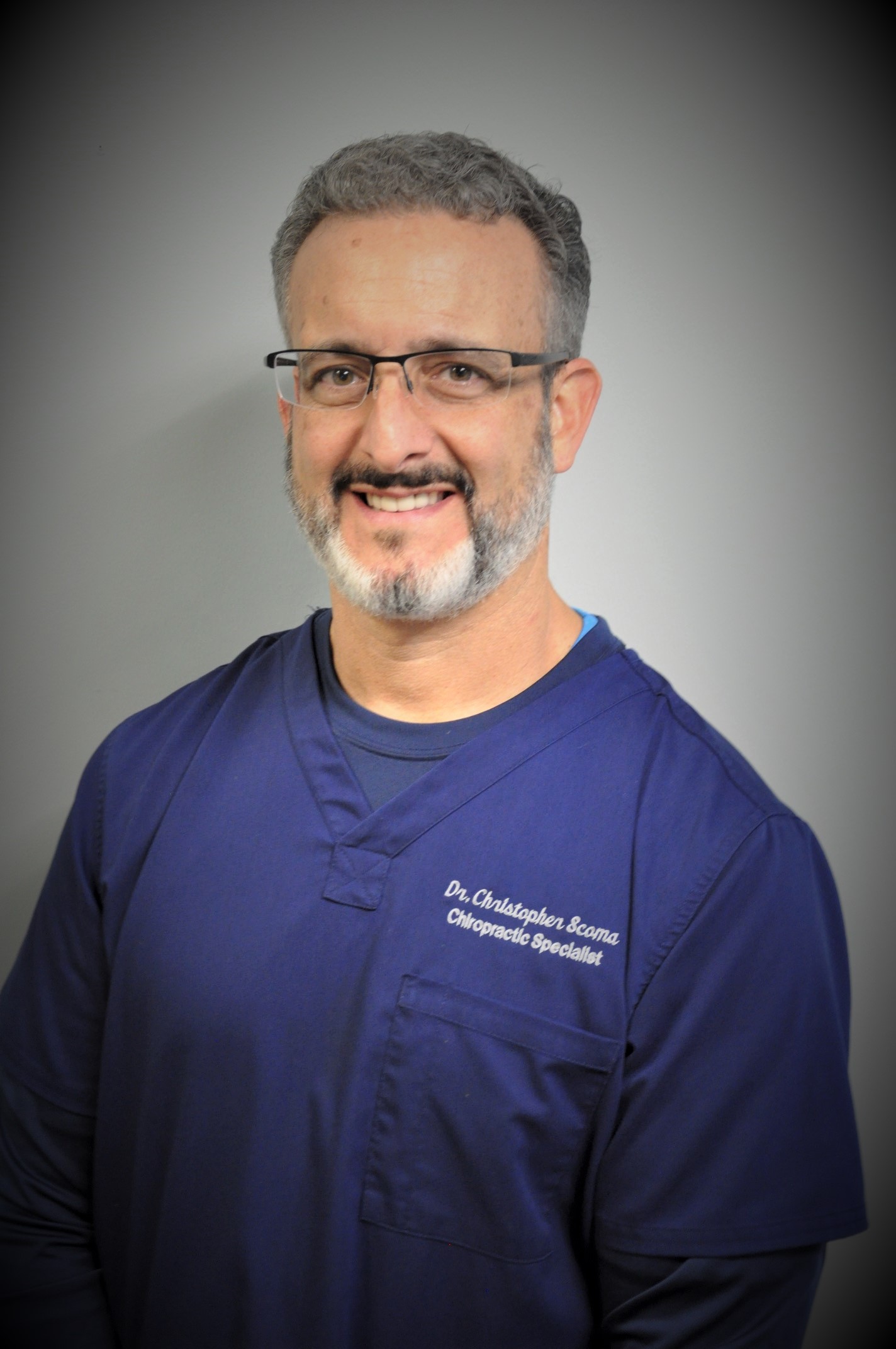 Dr. Christopher Scoma is a 1995 graduate of Life University College of Chiropractic. Upon graduation, he returned to Life University to continue his education and receive certification in NeuroMuscular Therapy. Dr. Scoma had gone into private practice in 1998 and has received several additional certifications, including Contemporary Cupping Method, Webster In-Utero Constraint Technique, and Electro-diagnostic Physiotherapies.
Dr. Scoma has advanced training as a Posture Expert, in Extremity Adjusting Techniques, Sports Kinesio-Taping, Motor Controlled Exercise, and the treatment and impairment rating of Personal Injuries and Workers Compensation cases. He is proficient at Hands-On Manual Adjusting Techniques, Computerized Chiropractic Therapy, and Instrument Adjusting.
His actions extend beyond the clinic, and he has received Proclamations from Atlanta Mayor Bill Cambell and Georgia Governor Roy Barnes for establishing Georgia's Kid's Day America/International, which teaches children health, safety, and environmental awareness.
More recently, Dr. Scoma's passion for bringing the sport of Disc Golf to local children in his community has led him to team up the Disc Golf Pro Tour. As a registered volunteer and host of events through their Community-Connect Program, Dr. Scoma can better connect Disc Golf Touring Pros with the youth in the community, creating more involvement in the sport.
His Chiropractic Mission is "to improve the health, well-being, and quality of life of every person in my community, regardless of age or condition, one spine at a time."